---
Multi-purpose matting in a large stud pattern perfect for covering large surface areas.
Cover large areas easily and economically with Flexi Coin, stylish vinyl sheet matting that provides an excellent alternative to conventional floorings.

The large stud design not only looks good, it's also extremely practical, with a hard-wearing finish that's quick to install and easy to keep clean. The raised elevation means it can withstand light spillages, making it ideal for workplaces where liquids are present and employees need protection underfoot.

Flexi Coin is supplied in larger widths (98cm or 150cm), so it's perfect for both commercial and light industrial workplaces.

Flexible format
Supplied in a convenient roll format
Simple installation
Easy to cut to fit on site, contours to sub floor
Easy to maintain
Keep clean with a vacuum or mop; no special tools needed
Features + benefits
Standard sizes
Technical info
Installation
Cleaning
Features
Large stud design
Hard-wearing vinyl sheets
Made from flexible PVC
Supplied in a convenient roll format
Eco version manufactured from 100% post industrial recycled material
Benefits
Good slip resistance
Resistant to chemicals, acids and oils
Easy to cut to fit on site; contours to the subfloor
Quick to install
Environmentally friendly
| | |
| --- | --- |
| | Flexi/Eco Coin |
| Height | 1.6mm (1/16") |
| Standard roll options | 25 x 0.98m (82' x 3'2") |
| | 25 x 1.5m (82' x 5') |
| Weight | 2.37kg/m2 (0.49lb/sq.ft.) |
| | |
| --- | --- |
| Chemical | Resistant to most acids, alkalines and oils. You can read more about specific chemical resistances by downloading this information sheet. |
| Composition | Flexible Polyvinyl Chloride (PVC) |
| Environment | Flexi/Eco Coin is 100% recyclable and contains no substances included in the SVHC list under REACH. |
| Fire | EN 13501-1: 2007-Bfl-S1 |
| Reversion | Thermoplastic shrinkage can result in size reductions up to 2%. This may be accelerated in hot environments. You can read more about the causes of shrinkage by downloading this information sheet. |
| Thermal | Designed to function at temperatures from -23°C and up to +60°C. Slight size variation may occur at temperature extremes. |
| UV light | Resistant to PVC degradation |
| Warranty | One year. Visit our policies page for more information about warranties. |
Flexi Coin's one-piece construction means installation is simple
Supplied in convenient roll formats
Easy to cut to size and shape
Contours to the subfloor
---
Keeping Flexi Coin looking good is easy
Easy to clean with a vacuum or mop
No special cleaning tools needed
---
Features
Large stud design
Hard-wearing vinyl sheets
Made from flexible PVC
Supplied in a convenient roll format
Eco version manufactured from 100% post industrial recycled material
Benefits
Good slip resistance
Resistant to chemicals, acids and oils
Easy to cut to fit on site; contours to the subfloor
Quick to install
Environmentally friendly
| | |
| --- | --- |
| | Flexi/Eco Coin |
| Height | 1.6mm (1/16") |
| Standard roll options | 25 x 0.98m (82' x 3'2") |
| | 25 x 1.5m (82' x 5') |
| Weight | 2.37kg/m2 (0.49lb/sq.ft.) |
| | |
| --- | --- |
| Chemical | Resistant to most acids, alkalines and oils. You can read more about specific chemical resistances by downloading this information sheet. |
| Composition | Flexible Polyvinyl Chloride (PVC) |
| Environment | Flexi/Eco Coin is 100% recyclable and contains no substances included in the SVHC list under REACH. |
| Fire | EN 13501-1: 2007-Bfl-S1 |
| Reversion | Thermoplastic shrinkage can result in size reductions up to 2%. This may be accelerated in hot environments. You can read more about the causes of shrinkage by downloading this information sheet. |
| Thermal | Designed to function at temperatures from -23°C and up to +60°C. Slight size variation may occur at temperature extremes. |
| UV light | Resistant to PVC degradation |
| Warranty | One year. Visit our policies page for more information about warranties. |
Flexi Coin's one-piece construction means installation is simple
Supplied in convenient roll formats
Easy to cut to size and shape
Contours to the subfloor
---
Keeping Flexi Coin looking good is easy
Easy to clean with a vacuum or mop
No special cleaning tools needed
---
Seen something you

like? Flexi/Eco Coin
---
SIMILAR PRODUCTS YOU

MAY LIKE
---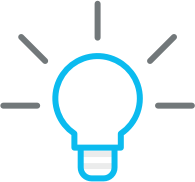 All of our stud vinyl matting provides good slip resistance and surface protection: