---
Anti-fatigue and slip-resistant workplace matting in a checker-plate design.
Versatile and incredibly durable, Zed Chex provides both comfort underfoot and excellent slip resistance.

Our patented high density foam has been thermally fused with a robust, checker-plate design to create a multi-purpose mat that can be used in any environment. Resistant to chemicals, oils and acids, Zed Chex is ideal for workplaces where employees need cushioning underfoot and there's light spillages and debris.
Flexible formats
Comes in 18m rolls and standard modules
Simple installation
Easy to cut to fit on site, contours to uneven surfaces
Easy to maintain
Simply lift or roll to clean, no special tools needed
Features + benefits
Standard sizes
Technical info
Installation
Cleaning
Features
Made from minimal-wear foam that won't deaden
Checker plate vinyl surface
Patented foam construction
Comes in 18m rolls and standard modules
Benefits
High wear resistance and resilience
Extra slip resistance
Reduces standing fatigue and boosts productivity
Quick to install
| | | |
| --- | --- | --- |
| | Zed Chex | Zed Chex Plus |
| Height | 13mm (1/2") | 13mm (1/2") |
| Standard roll options | 18 x 0.91m (60' x 3') | 18 x 0.91m (60' x 3') |
| Standard module options | 0.6 x 0.91m (2' x 3') | 0.6 x 0.91m (2' x 3') |
| | 0.91 x 1.5m (3' x 5') | 0.91 x 1.5m (3' x 5') |
| | 0.91 x 3m (3' x 10') | 0.91 x 3m (3' x 10') |
| | 0.91 x 6m (3' x 20') | 0.91 x 6m (3' x 20') |
| Weight | 7.4kg/m2 (1.5 lb/sq.ft.) | 7.4kg/m2 (1.5 lb/sq.ft.) |

Surface modules are supplied with factory fitted PVC ramped edging to four sides


| | |
| --- | --- |
| Acoustic | Excellent sound absorption properties. |
| Anti-fatigue | ASTM D2362 = 23 |
| Composition | Vinyl foam/vinyl wear layer. |
| Thermal | Designed to function at temperatures from -23°C and up to +60°C. Slight size variation may occur at temperature extremes. |
| Warranty | Two years. Visit our policies page for more information about warranties. |
Zed Chex's one-piece construction means installation is simple
Comes in rolls or modules for quick installation
Easy to cut to size and shape
No special tools needed
---
Keeping Zed Chex looking good is easy
Easy to handle
Simply lift or roll to clean with a high pressure hose
---
Features
Made from minimal-wear foam that won't deaden
Checker plate vinyl surface
Patented foam construction
Comes in 18m rolls and standard modules
Benefits
High wear resistance and resilience
Extra slip resistance
Reduces standing fatigue and boosts productivity
Quick to install
| | | |
| --- | --- | --- |
| | Zed Chex | Zed Chex Plus |
| Height | 13mm (1/2") | 13mm (1/2") |
| Standard roll options | 18 x 0.91m (60' x 3') | 18 x 0.91m (60' x 3') |
| Standard module options | 0.6 x 0.91m (2' x 3') | 0.6 x 0.91m (2' x 3') |
| | 0.91 x 1.5m (3' x 5') | 0.91 x 1.5m (3' x 5') |
| | 0.91 x 3m (3' x 10') | 0.91 x 3m (3' x 10') |
| | 0.91 x 6m (3' x 20') | 0.91 x 6m (3' x 20') |
| Weight | 7.4kg/m2 (1.5 lb/sq.ft.) | 7.4kg/m2 (1.5 lb/sq.ft.) |

Surface modules are supplied with factory fitted PVC ramped edging to four sides


| | |
| --- | --- |
| Acoustic | Excellent sound absorption properties. |
| Anti-fatigue | ASTM D2362 = 23 |
| Composition | Vinyl foam/vinyl wear layer. |
| Thermal | Designed to function at temperatures from -23°C and up to +60°C. Slight size variation may occur at temperature extremes. |
| Warranty | Two years. Visit our policies page for more information about warranties. |
Zed Chex's one-piece construction means installation is simple
Comes in rolls or modules for quick installation
Easy to cut to size and shape
No special tools needed
---
Keeping Zed Chex looking good is easy
Easy to handle
Simply lift or roll to clean with a high pressure hose
---
Seen something you

like? Zed Chex
---
SIMILAR PRODUCTS YOU

MAY LIKE
---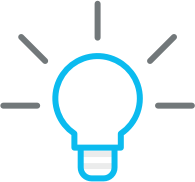 Also ideal for workplaces where spillages are likely and employees are on their feet: