---
A single-tier, lightweight walkway mat with highly visible social distancing markers
Implement social distancing measures quickly and easily with Flexipath Covid-19, a single-tier, lightweight walkway mat with social distancing floor markers in alternating colour blocks.

As Covid-19 restrictions continue, many businesses face the challenge of running operations while complying with social distancing measures. For many, this has meant installing temporary 2m distancing floor signs and getting frustrated when they tear or budge.
That's why we've designed Flexipath Covid-19, a durable, long lasting social distancing floor mat with delineated stand zones to allow customers, visitors and employees to easily observe physical distancing rules.
Flexipath's alternating colour blocks make it ideal for businesses with queuing customers, and workplaces with standing employees or frequent shift changeovers. The mat's highly visible social distancing floor markers make it particularly perfect for production and processing facilities, as the equal colour blocks give team members a clear section in which to work.
Long lasting and lightweight, Flexipath is a more durable option than temporary social distancing floor stickers or stencils because it won't tear or budge, can be easily moved where needed, and can be placed on any floor surface – including carpet.
Flexipath is incredibly easy to install (simply roll out and go), and the open-grid construction makes cleaning and maintenance simple.

Flexible format
Comes in rolls of up to 24m (84')
Simple installation
Easy to cut on site; contours to uneven surfaces
Easy to maintain
Light to handle; easy to clean
Features + benefits
Standard sizes
Installation
Cleaning
Features
Etched surface
Open-grid
Resistant to most acids, alkali and oils
Single tier, lightweight construction
Comes in rolls of up to 24m (84')
Benefits
Certified slip resistant (DIN 51130: R11, DIN 51097:C)
Excellent drainage (DIN 51130:V10)
Easy to clean
Contours to uneven surfaces and comfortable to stand on
Quick to install and move if needed
| | |
| --- | --- |
| | Flexipath Covid-19 |
| Height | 6mm (1/4" ) |
| Standard roll options | 24 x 0.45m (84' x 18") |
| | 24 x 0.6m (84' x 2') |
| | 24 x 0.91m (84' x 3') |
| Weight | 0.76 lb/sq.ft (3.70 kg/m2) |
Flexipath's one-piece construction means installation is simple:
Comes in rolls of up to 24m

Place where needed and unroll

No special tools or previous site visits needed
Contours to uneven surfaces
Flexipath's lightweight, open-grid construction makes it easy to clean:
Simply lift or roll to clean
Easy to clean with a high pressure hose
Features
Etched surface
Open-grid
Resistant to most acids, alkali and oils
Single tier, lightweight construction
Comes in rolls of up to 24m (84')
Benefits
Certified slip resistant (DIN 51130: R11, DIN 51097:C)
Excellent drainage (DIN 51130:V10)
Easy to clean
Contours to uneven surfaces and comfortable to stand on
Quick to install and move if needed
| | |
| --- | --- |
| | Flexipath Covid-19 |
| Height | 6mm (1/4" ) |
| Standard roll options | 24 x 0.45m (84' x 18") |
| | 24 x 0.6m (84' x 2') |
| | 24 x 0.91m (84' x 3') |
| Weight | 0.76 lb/sq.ft (3.70 kg/m2) |
Flexipath's one-piece construction means installation is simple:
Comes in rolls of up to 24m

Place where needed and unroll

No special tools or previous site visits needed
Contours to uneven surfaces
Flexipath's lightweight, open-grid construction makes it easy to clean:
Simply lift or roll to clean
Easy to clean with a high pressure hose
Seen something you

like? Flexipath Covid-19
---
SIMILAR PRODUCTS YOU

MAY LIKE
---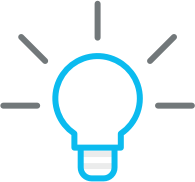 Also designed for social distancing: